zkMe Brings Zero-Knowledge Decentralized Credentials Network & SBTs to Mantle Network
07/10/233 min read

by Mantle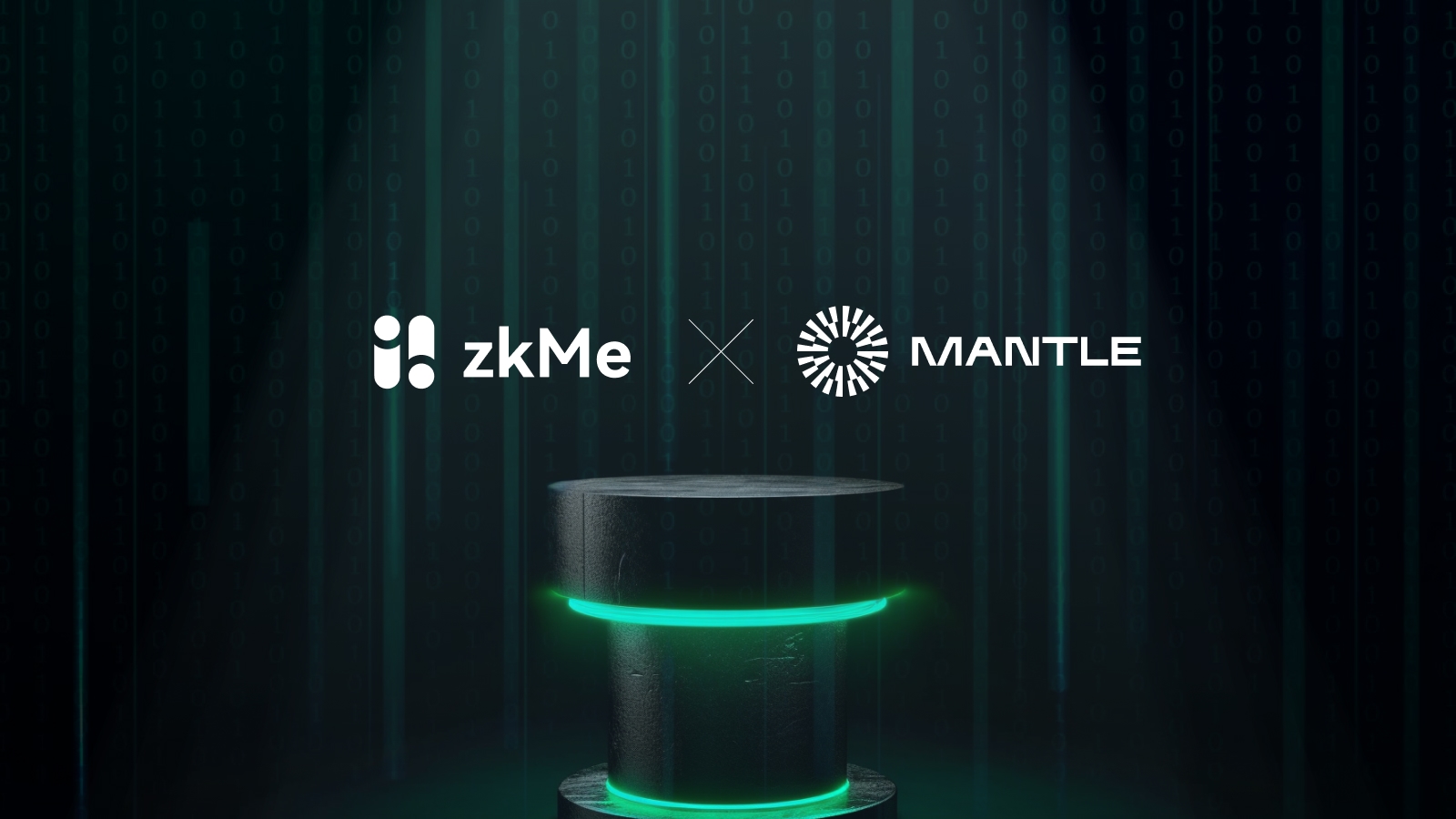 zkMe, a zero-knowledge (ZK) identity oracle that enables decentralized and anonymous credential verifications, has joined the expanding Mantle Ecosystem. The collaboration will see the introduction of zkMe's Soulbound Tokens (SBTs) on Mantle Network, where users are able to verify their unique identities, while also selectively sharing identity attributes to others. Enabling new identity solutions on Mantle Network will allow builders and users to interact in a fair and transparent manner that still preserves user privacy and upholds the security of the network and ecosystem.
Soulbound Tokens in Redefining Digital Identities
SBTs issued by zkMe will contain several identity attributes, including authentication, access control, data encryption, secure communication and more. With ZK-proofs, zkMe is able to check all of this sensitive data against a list of set criteria without having to look at the full set of data directly, ensuring that a user's information and privacy are secured. Moreover, users are able to use a single identity SBT across multiple decentralized applications (dApps) without having to provide sensitive data at multiple touchpoints.
Aligning With Decentralization and Privacy
Self-verification and self-anonymization of user credentials are made possible with zkMe, as its innovative identity infrastructure does not require a centralized issuer that will have any access to user data during the verification process. Additionally, users are able to recover their digital identities should they lose them. The user remains verifiably anonymous to all at all times. 
Currently, users can access zkMe on Mantle Network Testnet:
Creating and verifying users' unique digital identity via facial recognition that allows for fair participation in community engagement activities, such as with voting and NFT minting, while reducing sybil attacks and bot spams without exposing a user's data

The availability of zkKYC, which facilitates customer identity checks while keeping to the principles of decentralization, allows applications built to be still in line with regulatory compliance standards
 "We want to offer Mantle Network's ecosystem of builders and users with a growing pool of infrastructure resources and integrations to deal with the perennial challenges of user identity, privacy, transparency and compliance. We're excited to see how dApps on Mantle Network will leverage zkMe," shared Arjun Kalsy, head of ecosystem at Mantle.
"The team and vision behind the Mantle Network is exactly what's needed to propel the layer-2 vision to the next stages, and we're honored to be a part of Mantle Network's ecosystem. Leveraging the efficiency and expediency of Mantle Network, we are sure the ecosystem will thrive in the coming cycles, and we are excited to be part of the infrastructure that makes it all happen," said Alex Scheer, CEO of zkMe.
---
Learn how you can #BuildonMantle with in-depth guides and tutorials on our docs and blog, and if you're interested in deploying your project on Mantle, reach out via our ecosystem intake form. Don't forget to check out our Ecosystem hub, where dApps built on Mantle are featured!