Pyth Teams Up With Mantle to Bring Low-Latency Pull Oracles on Mantle Testnet
06/12/233 min read

by Mantle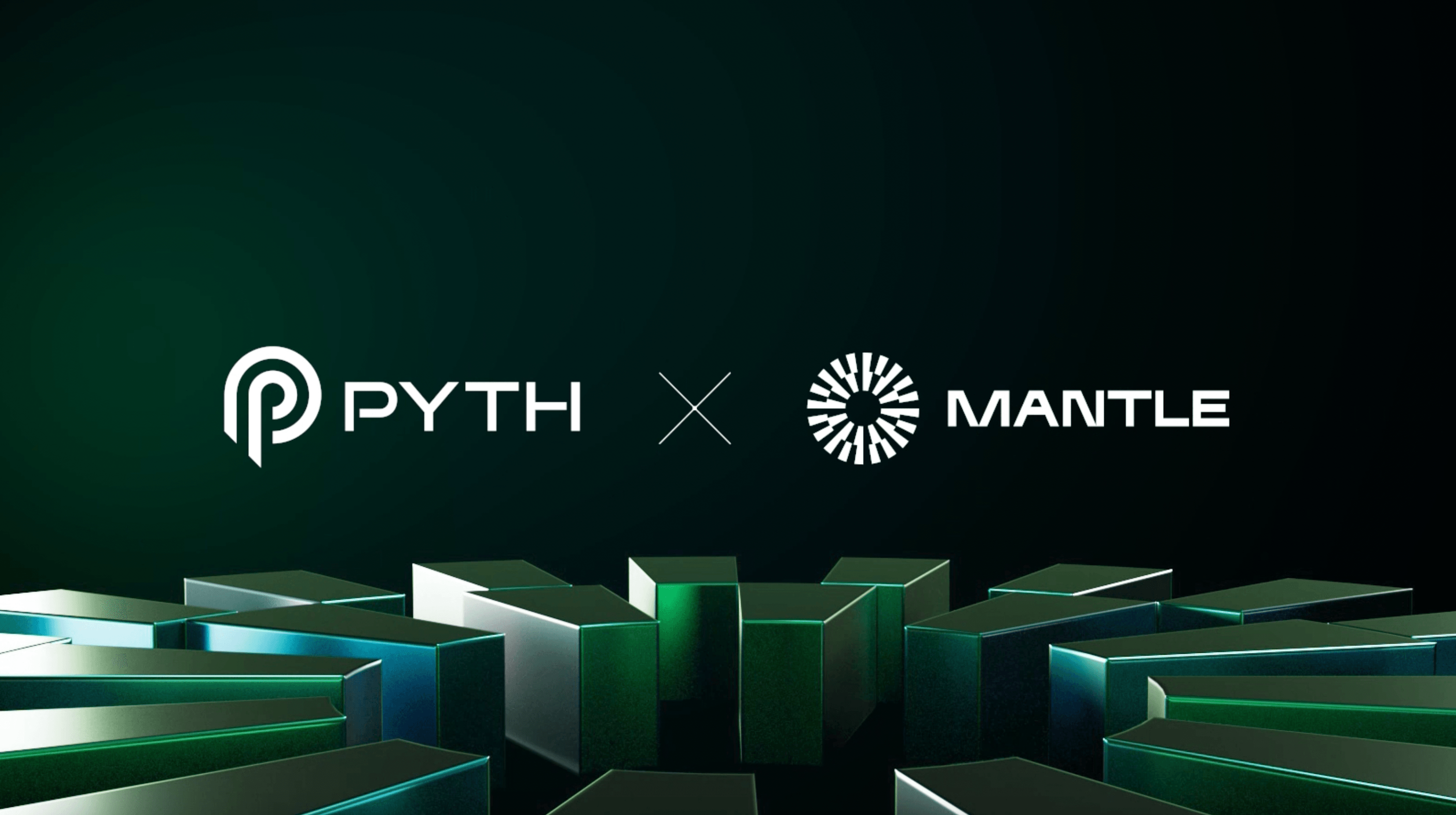 Pyth, the leading cross-chain financial oracle network designed to provide low-latency real-world data to multiple blockchains, will be the next partner to join Mantle's expanding ecosystem. Pyth effectively removes barriers to inaccessible, real-time and accurate financial data, so developers on Mantle Testnet will be able to leverage Pyth's 200+ price feeds for equities, commodities, foreign exchange pairs, and cryptocurrencies to accelerate and enhance their building experience.
Pyth is already live on Mantle Testnet, including the Pyth BIT/USD price feed, which will be available on Mantle Mainnet once it launches. This partnership will empower developers to build innovative DeFi protocols in the Mantle ecosystem like FusionX to shape the future of finance on-chain.
On-Demand Oracle Design for Better Building
In the world of web3, access to vast amounts of reliable data could determine the success of any decentralized application (dApp). Pyth incentivizes major players in the web3 and financial industries to submit their proprietary price data on-chain, where it is aggregated and stored for when Mantle Network needs to access and "pull" the data for its own use.
Taking Security & Speed to New Dimensions
The entire data-sourcing and data-pulling process is both secure and transparent to anyone building on Mantle. Moreover, Pyth's commitment to providing a low-latency oracle ensures that all data will be processed not only at high volumes, but also at high frequencies.
These functions are perfectly aligned with Mantle's goal to deliver a high-performance Ethereum modular layer 2. Its modular architecture goes hand in hand with a decentralized data availability layer (Mantle DA as powered by EigenDA technology), ensuring block data completeness and correctness on the Mantle execution layer where transactions are processed at high speeds and low costs, while simultaneously taking advantage of Ethereum's security features.
"We are excited to partner with Pyth to bring low-latency, high-quality data to Mantle Testnet," said Arjun Kalsy, head of ecosystem at Mantle. "This collaboration will enable developers to build dApps with access to an ever-growing pool of dynamic data, accelerating innovation in the web3 space."
Onward to the Mission of Web3 Mass Adoption
This collaboration is set to take building on Mantle to the next level, where builders can rely on seamless price feeds aggregated from an ever-growing pool of dynamic data for better dApp innovation. Yet another milestone for Mantle, we continue to work with the best technology partners in the space to accelerate global web3 mass adoption and growth of the decentralized economy.
---
Learn how you can #BuildonMantle with in-depth guides and tutorials on our docs and blog, and if you're interested in deploying your project on Mantle, reach out via our ecosystem intake form. Don't forget to check out our Ecosystem hub, where dApps built on Mantle are featured!