Clique's Identity Oracles & Their Place Within Mantle Ecosystem
07/16/232 min read

by Mantle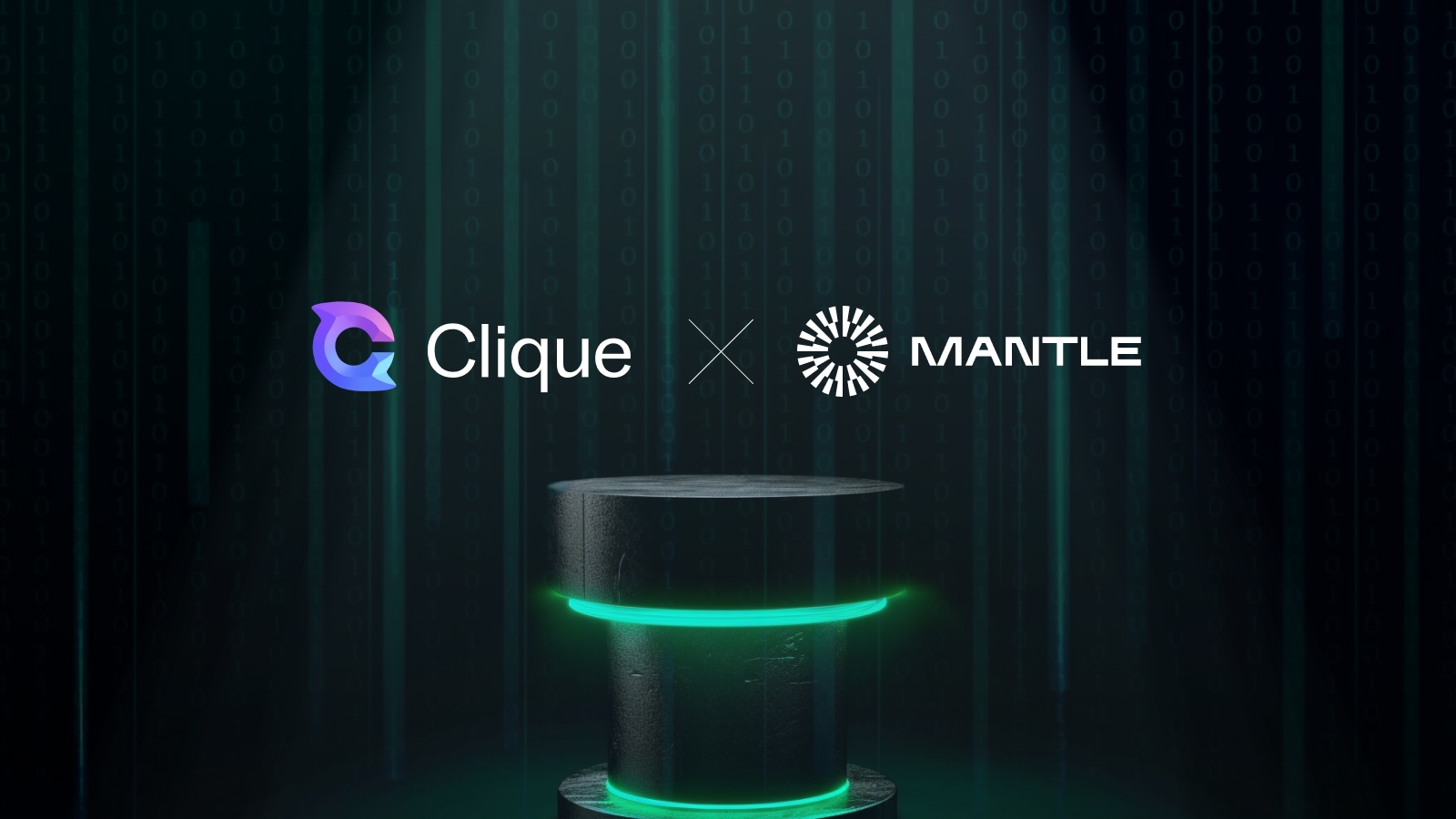 Clique, an identity infrastructure protocol building a new primitive — Identity Oracles — has officially joined Mantle Ecosystem.
This collaboration sees the direct integration of Clique-issued user attestations as a pivotal component within the ecosystem's reputation infrastructure. Clique's identity oracles will allow Mantle users to verify their unique identities across different platforms, as well as their behavioral information in a privacy-preserved way.
Clique's goal is to ensure a robust reputation & identity stack on Mantle that will allow the ecosystem & all protocols to reliably detect sybils, identify real users & reward value-adding behaviors.
In due time, as the ecosystem grows, Clique will roll out future attestations for use cases in gaming, music, and then IP sequentially.
Building Practical Identity Use Cases
Clique is spearheading Mantle's identity directive at the ecosystem level, with a promise to ensure that users' information and privacy are secured, along with the pairing of their off-chain data with on-chain actions to further provide for exclusive opportunities and rewards.
Beyond the reputation score component, Clique's aim is also to provide the tools that will allow the ecosystem and protocols alike to better curate and retain their core audiences.
Identity — A Step Towards Data Ownership
Attesting your identity on-chain means taking a step towards data ownership. As users claim their various behaviors (whether on-chain or off-chain), the potential for monetizing those datasets begin.
Clique's infrastructure will allow users to claim their user profiles and behaviors on-chain in a way that preserves user privacy. Protocols can gain access to valuable consumer information for targeted incentives, advertising and user engagement, while users can reap the benefits of owning their identity.
Launch Features and Future Plans
Currently, users will be able to claim Twitter attestations as a form of sybil resistance as part of their early Mantle identity.
As Clique continues to build with Mantle, new products will be introduced that will allow users to attest to their:
On-chain activities

Gaming profiles

Developer profiles

And many more
Learn how you can #BuildonMantle with in-depth guides and tutorials on our docs and blog, and if you're interested in deploying your project on Mantle, reach out via our ecosystem intake form. Don't forget to check out our Ecosystem hub, where dApps built on Mantle are featured!