Biconomy Delivers Account Abstraction for Developers Building on Mantle
04/19/235 min read

by Mantle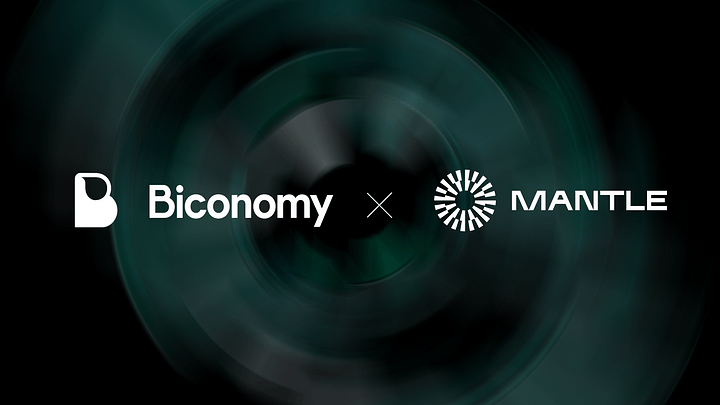 Biconomy, a web3 developer and transaction infrastructure platform, has teamed up with Mantle to deliver account abstraction to Mantle's massive builder community. This will allow creators to bring effortless web3 experiences to their end users while benefiting from enhanced Ethereum-grade security via Mantle's decentralized data availability layer that also enables exponentially lower fees.
This synergistic partnership ensures that developers on Mantle stay ahead of the curve in their building process on a high-performance chain that is easily able to integrate the newest Ethereum upgrades with a trusted technology partner.
Account abstraction has been a popular discussion topic as of late, as it represents a paradigm shift for blockchain systems. It has the potential to truly reshape web3 transaction execution and user experience by removing existing friction that comes from a multi-step execution process, while staying true to the principles of decentralization and self-custody.
Developers on Mantle can expect to leverage Biconomy's SDK with plug-and-play modules to unlock the full power of account abstraction for their users:
Ease of new user onboarding on dApps
Simplified transactions executed via a streamlined process
Chain-agnostic approach to scale user adoption and retention
Ahmed Al-Balaghi, CEO & Co-Founder of Biconomy said, "Seamless onboarding and effortless UX are the key growth drivers to the mass adoption of web3. Robust and highly-efficient infrastructure is undeniably vital to encourage creativity in applications and use cases, and our cumulative capabilities will supercharge builders with effective developer resources and innovative toolkits to support the next generation of web3 innovators."
With Mantle's unorthodoxly collaborative approach to building modular infrastructure and fostering sustainable web3 ecosystems, we are driven to work with some of the best projects and teams in the web3 world that specialize in diverse innovations. And with Biconomy, Mantle aims to empower its builders to supercharge dApp building, while bolstering support across the ever-growing Mantle ecosystem.
#BuildonMantle and be a part of the Mantle community today — learn more about Mantle's tech stack with our documentation and check out our easy onboarding journey via the blog. If you have a great idea to share with us, reach out to the Mantle team via our ecosystem intake form.
Biconomy is at ETHTokyo with Mantle from April 14, 2023, to April 16, 2023, and event-goers will be able to catch the Mantle co-hosted Biconomy Hakkā House, talks and workshops during the event.
---
About Biconomy
Biconomy is a Web3 developer and transaction infrastructure platform that helps developers deliver effortless experiences to their end users.
We accelerate the mass adoption of Web3 through simplified UX, achieved with a decentralized UX stack that gives developers powerful tools to remove UX complexities, onboard users, and scale their dApps.
Our revolutionary SDK lets developers easily plug, stack, and customize APIs and modules that offer massive benefits including one-click user journeys, transaction bundling, and control over gas fees.
For more information, please visit: