Mantle: All Set for the Blockchain Community in Paris!
06/26/232 min read

by Mantle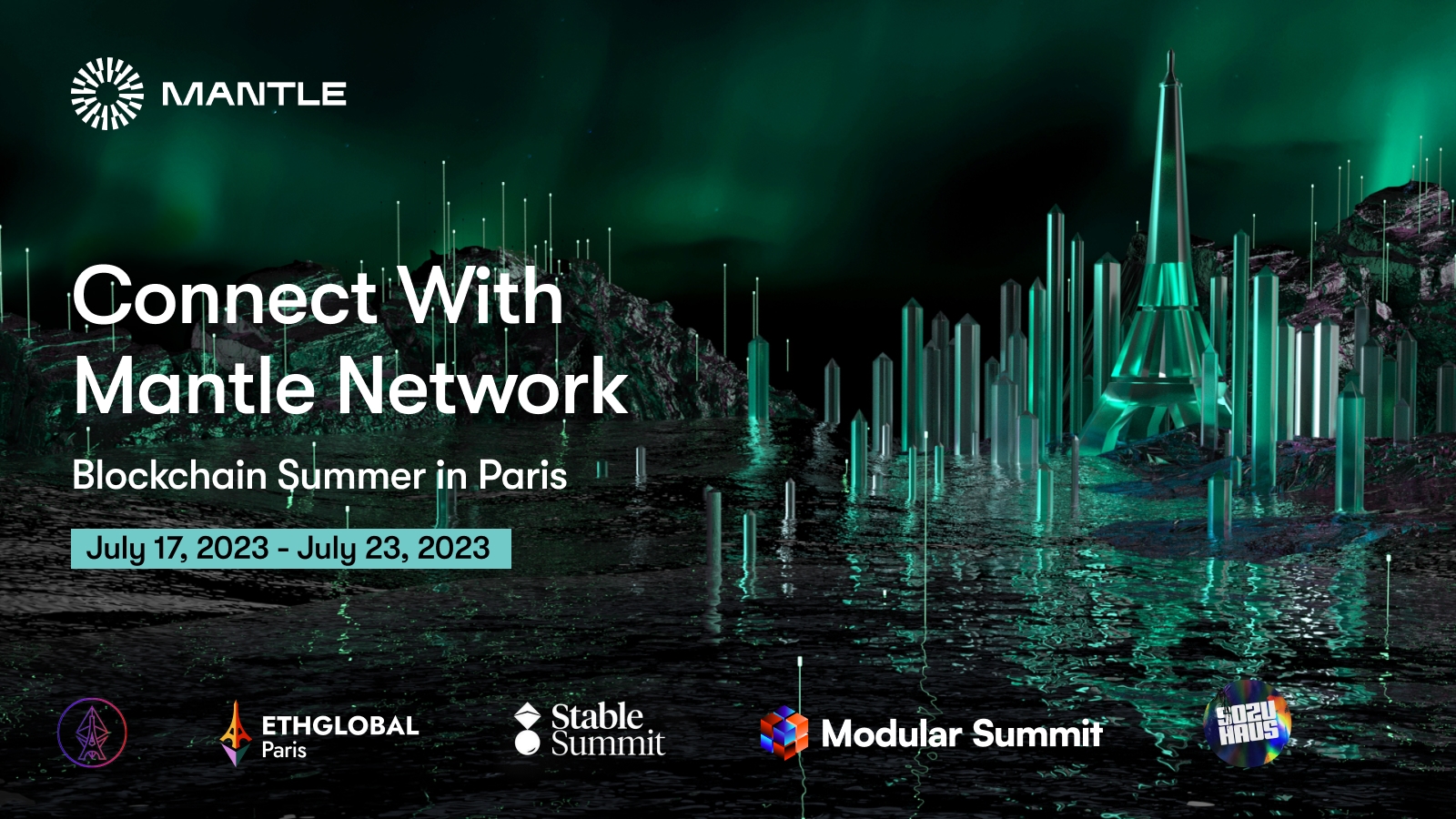 Blockchain summer is fast approaching, and we're gearing up for it in the best way possible — meeting the community, partners, collaborators and leaders of the blockchain world across multiple events in Paris, happening in July 2023.
Mantle and various Mantle Ecosystem initiatives will be found at EthCC, ETHGlobal Paris, Stable Summit and Modular Summit across more than a week's worth of incredible events. From workshops to speaking sessions on stage, some recreational meetups and more, Mantle is looking forward to connecting with our supportive community IRL. 
Moreover, be sure to swing by Mantle booths, expect unique swags, and meet with members of Mantle's team for a chat or jamming session there.
We'll also be co-hosting Sozu Haus Paris, where an elite cohort of blockchain gigabrains are set on building the next big thing together.
And for those who can't make it to Paris for a face-to-face meetup, you can catch us online — we'll be updating real-time, sharing photos and clips of any Mantle appearances there.
If you're down for a summer in Paris, stay tuned for the ultimate guide to the blockchain events happening that week, plus a Mantle game plan map — all you need to know so you won't miss a single Mantle moment then.
In the meantime, check out the following:
Mantle's brand new ecosystem and story here