Lido $wstETH Token on Mantle Network
08/10/232 min read

by Mantle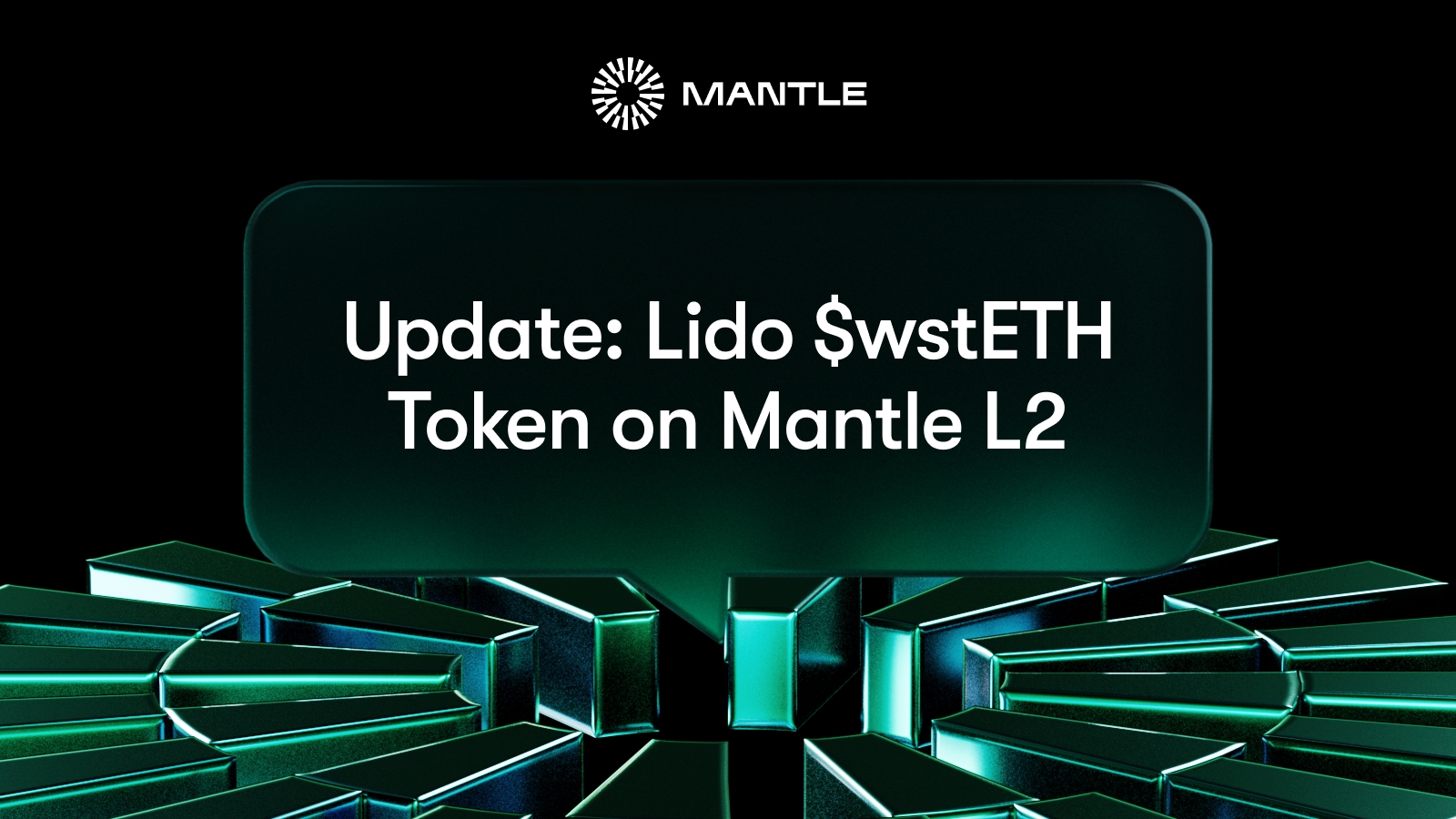 Details
Due to the passage of

MIP-25

, we have been working closely with Lido for new initiatives on Mantle Network

The old version of $wstETH is a generic format Mantle Standard Bridge ERC-20 token

The new version of $wstETH will contain Upgradability (OZ OssifiableProxy) with the upgrade role being the Mantle Security Council and a future transfer to Lido DAO. This $wstETH token functionality is common among other L2s such as Arbitrum and Optimism
Summary
A new version of Lido $wstETH will be deployed on Mantle Network in the coming days

The old version of $wstETH will be exchangeable for the new token

There are approximately 1.5 units of old-$wstETH currently deposited on Mantle Network, and we have disabled new bridge deposits
Going Forward
No actions are required for now, we will work with applications to provide convenient and free channels for you to convert your old $wstETH to the new $wstETH.
Mantle BD team members will reach out to assist in deploying new $wstET-based pools.
If you have any questions, please reach out on the Mantle
Discord
.