Top-Up $MNT with Fiat Payments
09/07/233 min read

by Mantle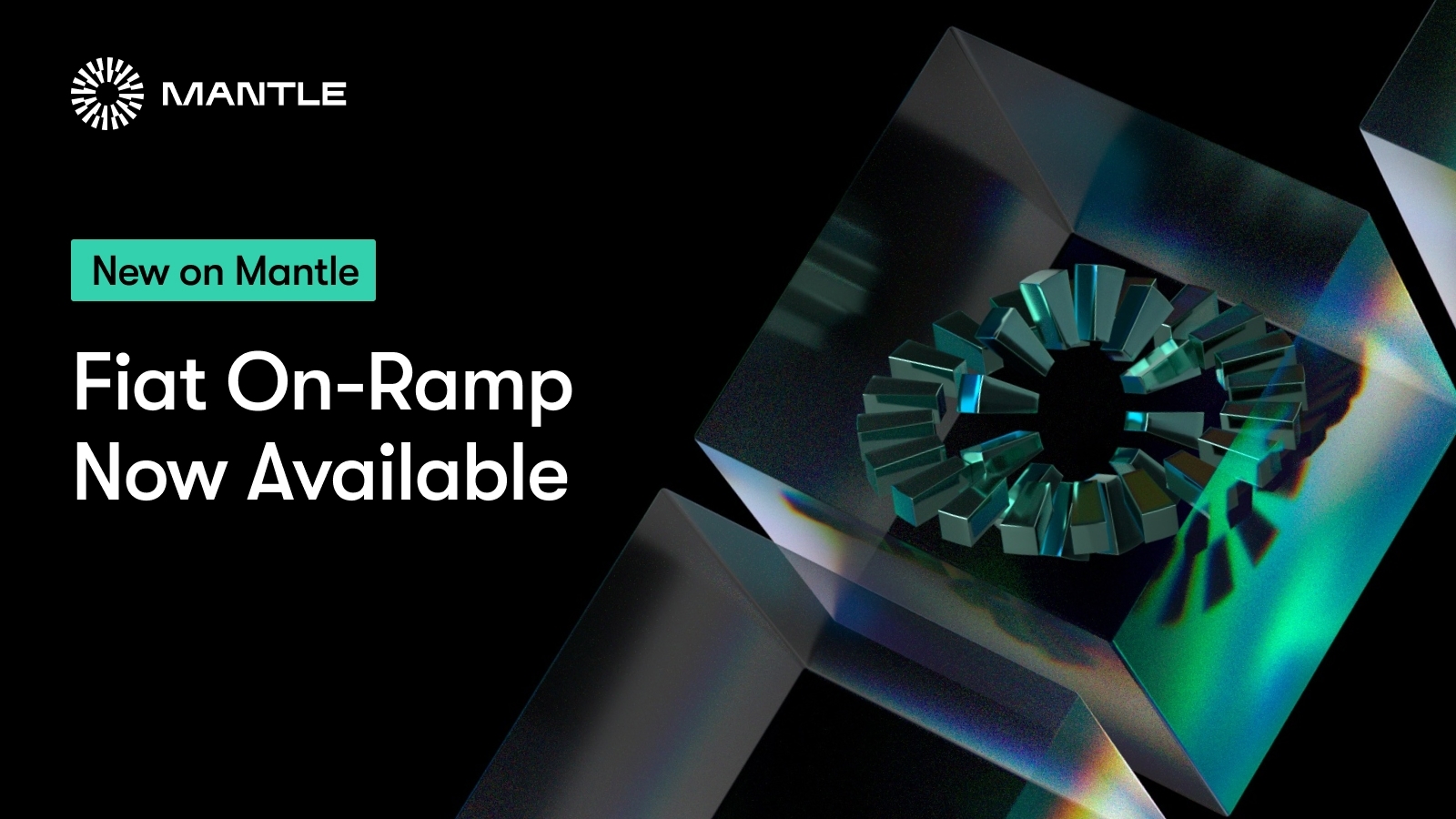 We're thrilled to announce a significant enhancement to the Mantle Network experience — the introduction of our Fiat On-Ramp feature! This addition is designed to make it easier than ever for our users to top-up MNT on Mantle Network by allowing you to purchase it with fiat payments and receive your MNT on Mantle Network (L2) directly.
Meet Our First On-Ramp Provider: Banxa
For this exciting launch, we've teamed up with Banxa, a trusted name in the crypto industry. Banxa offers a secure and compliant web3 on and off-ramp solution, ensuring a smooth and secure transaction process.
How to Get Started
Visit the Mantle Fiat On-Ramp page: https://www.mantle.xyz/fiatonramp
Choose your preferred on-ramp service, which will be Banxa for now (we'll be adding more options soon)
Please kindly read and agree to our disclaimer, as any disputes or clarifications should be communicated to the respective service
You'll then be seamlessly redirected to the chosen platform to complete the end-to-end purchase process, including KYC verification and adding your preferred payment method.
For Banxa's Purchase Flow
Once you're redirected to the Banxa platform:
Choose the fiat currency you will be spending
Choose the cryptocurrency and select the blockchain network on which you will be receiving it • The default receiving currency will be MNT on Mantle Network (L2), other crypto options are MNT, ETH, USDT and USDC on Ethereum (L1)
Enter the spending/receiving amount
Click on the WalletConnect icon to connect your wallet and confirm the address (recommended) or enter the receiving wallet address manually
Choose your payment method
Review the total payable amount and/or expand to see the fee breakdown
Click "Create Order"
Proceed to "Verify" to enter your email address and choose your country of residence
Enter the four digit code sent to your email for account verification
If you're a new customer on Banxa, you will proceed to "Identity" to submit the required identification documents
Once your KYC is approved, you will proceed to "Purpose of Transaction" to select your transaction purpose
You will then proceed to "Payment" to enter your payment details and go through payment authentication
Once the details are submitted, you will see the "Fulfillment pending" page with your order ID# with a summary of your purchase
For your record, you will also receive an email from Banxa with the email subject "Mantle Buy Order: (ID #)", and there will be a link for you to go back to the corresponding order status page to check the latest fulfillment status
Once the order is fulfilled, you will see an update on the order status page and another follow-up email in the same thread of email subject "Mantle Buy Order: (ID #)" indicating the order has been fulfilled
Frequently Asked Questions:
I have an issue or question about using the Banxa Fiat On-Ramp feature, where can I seek help? If you have any enquiries or need further assistance, please see Banxa's FAQ or reach out to their support quoting your order ID #.
How long will my Banxa order take? For more information regarding Banxa's order processing and fulfilment times, click here
Banxa does not support my country of residence, is there any other way for me to top-up MNT? As we are working to add other fiat on-ramp services to extend the country coverage and provide additional options for your choosing, meanwhile you may top-up MNT via other channels -
Centralized Exchange: View supporting exchanges here
Decentralized Exchange: Uniswap V3
Bridge once via our official bridge to receive a dust MNT bonus: Mantle Bridge
What's Next?
We're committed to continually enhancing your Mantle Network experience. In the coming months, we'll be integrating with additional fiat on-ramp providers to offer you even more choices and flexibility. Stay tuned for updates on these exciting developments.