Stella Integrates Mantle Network to Boost Leveraged DeFi Adoption
08/22/232 min read

by Mantle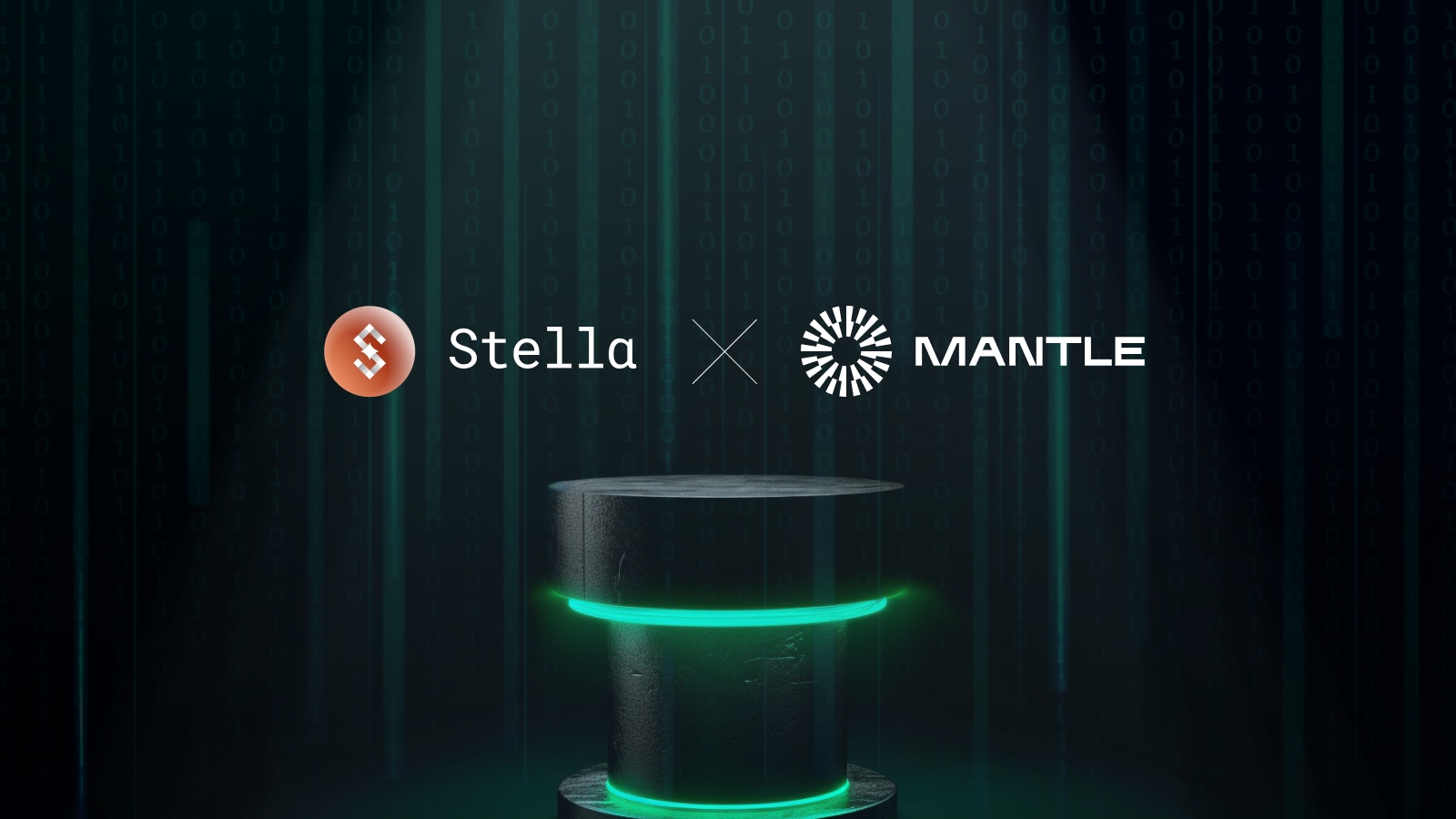 Stella, a leveraged strategies protocol with 0% cost to borrow, is the latest addition to Mantle Ecosystem, looking to change the game for leveraged decentralized finance (DeFi) and real yield generation. Mantle Network is set to support Stella's goals of leveling the playing field for borrowers (or "Leveragoors") and lenders and to further strengthen the protocol's security and efficiency for broader adoption.
Broadening Leveraged Opportunities for All
Focused on improving capital efficiency and asset profitability with unique leveraged strategies with no borrowing cost, Stella has chosen to collaborate with Mantle Network to supercharge their protocol for traders. Mantle Network's modular architecture, decentralized data availability layer Mantle DA that is powered by EigenDA technology, and security derived from Ethereum creates a strong foundation for Stella's community. Users are able to get access to faster, safer and cheaper lending and leveraging products with higher yield across multiple strategy offerings and lending pools.
Two Decentralized Communities Align
Stella and Mantle share the same decentralized ethos and community-driven approach in building products that will offer the greatest value to our communities. Mantle Ecosystem brings with it an extensive pool of resources, knowledge, partners, collaborators, developers and users that will allow Stella to diversify its DeFi strategies to its users.
"Stella is thrilled to redefine leveraged DeFi on Mantle Network, offering 0% cost to borrow. Together with Mantle's growing ecosystem, Stella's gains enhanced leveraging opportunities, fostering wider DeFi adoption," shared Tascha Punyaneramitdee, Core Contributor at Stella.
"Mantle is committed to bringing the most innovative DeFi products to its community," Arjun Kalsy, head of ecosystem at Mantle shared. "We are excited to see Stella's borrower-focused leveraged yield strategies going live on Mantle Network and creating new value for Mantle users."
Learn how you can #BuildonMantle with in-depth guides and tutorials on our docs and blog, and if you're interested in deploying your project on Mantle, reach out via our ecosystem intake form. Don't forget to check out our Ecosystem hub, where dApps built on Mantle are featured!