Script Network to Deploy NFT Marketplace, Live TV Platform & More on Mantle Network
08/02/232 min read

by Mantle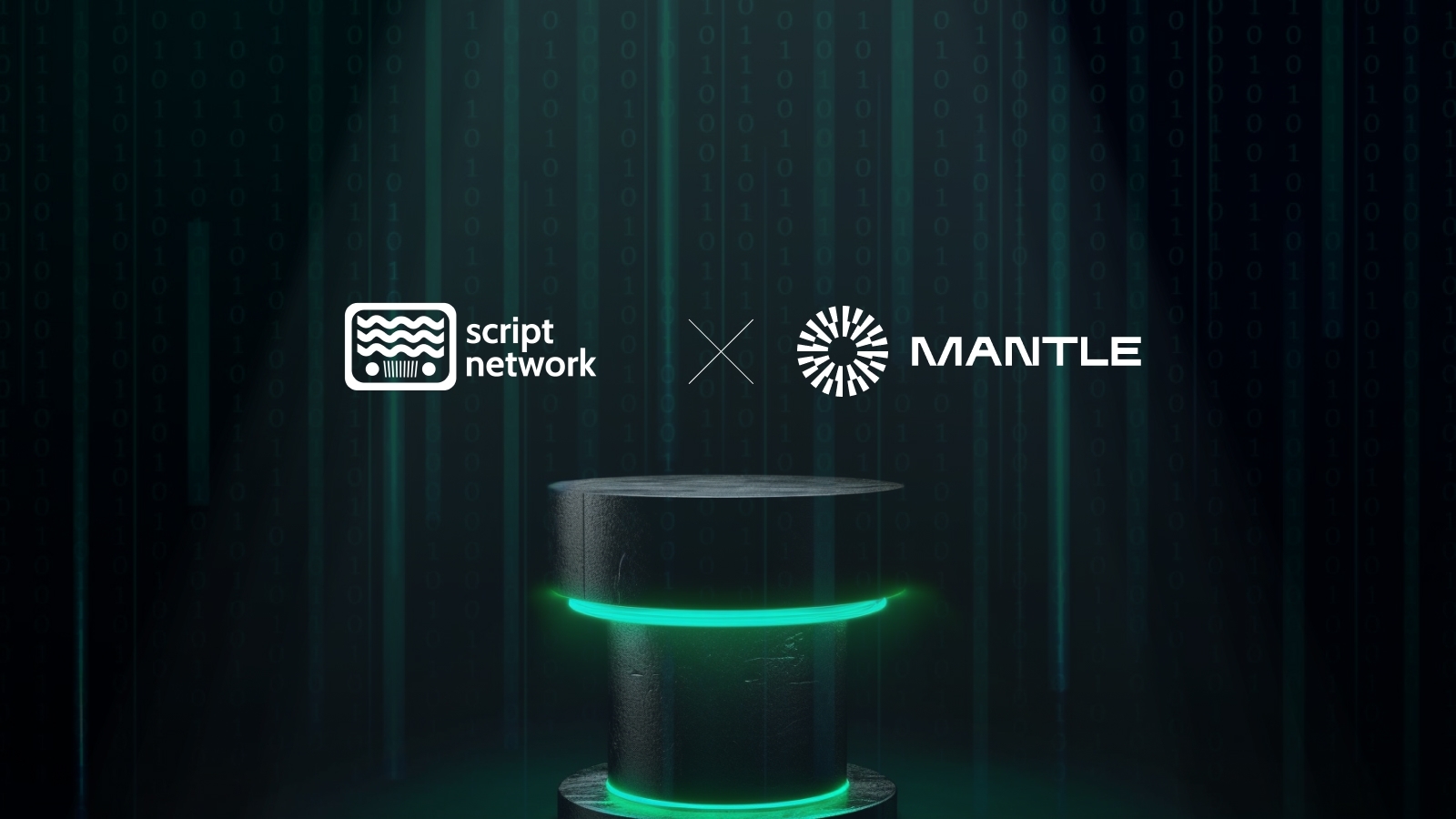 In a first for Mantle Ecosystem, we welcome Script Network, a layer-1 (L1) open-source live TV platform, protocol and storage network to join our growing list of established collaborators. Script Network will be deploying several innovative and exciting products, bringing an original upgradeable NFT marketplace, exclusive Mantle ScriptGLASSes and a live TV platform to the expanding Mantle community.
New Views for the Community
Script Network's core product, Script TV, is built on a watch-to-earn model that rewards users based on their viewing activity and engagement with their unique NFT collection, ScriptGLASS. It also connects crypto or NFT advertisers with their desired target audience via video advertisements. With this collaboration, Script Network will release a never-before-seen ScriptGLASS collection to users on Mantle Network, which will offer some unique benefits on Script TV, including access to premium content, raffles and more. All NFTs are upgradeable as well, further rewarding participants for engaging with the network and its products.
Redefining Entertainment in Web3
Mantle Network is thrilled to provide the underlying technology and architecture to support Script Network's offerings, including its decentralized video storage solution that helps to lower viewer costs by over 80% as compared to existing storage alternatives. Moreover, Mantle Network's extensive developer community and established ecosystem of partners and collaborators provide a large knowledge base from which Script Network can benefit, and also contribute to at the same time.
"Script Network has developed an original video protocol to bring video technology to the next generation with a suite of products including a live TV platform, an upgradeable NFT marketplace and, alongside a video delivery network for companies. With that, Script Networks' focus is mass adoption at scale, and we cannot wait to build and grow alongside Mantle to achieve this common target," said Akeem Ojuko, Head of Growth at Script Network
"Mantle Network was designed to deliver hyperscale performance at low fees without sacrificing security. We are stoked to see Script Network go live on Mantle and are excited for the dynamic web3 viewing experience it provides to the community," said Arjun Kalsy, Mantle's head of ecosystem.
---
Learn how you can #BuildonMantle with in-depth guides and tutorials on our docs and blog, and if you're interested in deploying your project on Mantle, reach out via our ecosystem intake form. Don't forget to check out our Ecosystem hub, where dApps built on Mantle are featured!