Pendle to Launch First LST Protocol on Mantle Network
08/08/232 min read

by Mantle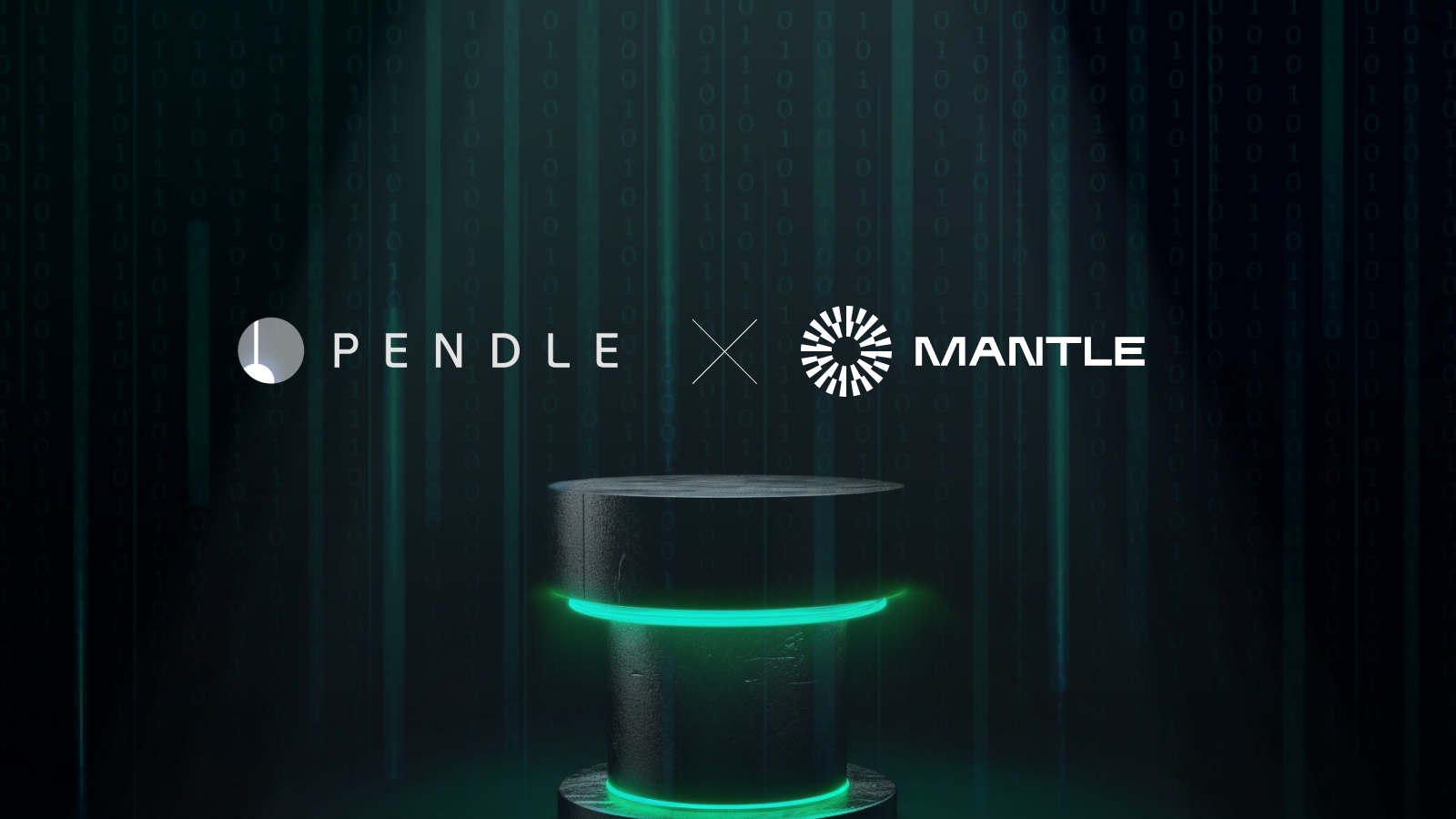 Pendle, a permissionless yield-trading protocol where users can execute various yield-management strategies, has just launched on Mantle Network. With Pendle's core technology featuring the Pendle AMM, yield tokenization provision and the use of an escrowed version of their native token that allows for expanded use cases of $PENDLE, Mantle Network users can enter the world of LSTs with this latest addition to Mantle Ecosystem.
Unlocking the Potential of Yield 
Pendle allows users to enjoy maximized yield accrual from yield-bearing tokens by the tokenization of yield itself into a separate token. This model also provides flexibility in withdrawal of yield at different times based on a user's preference.
This is complemented with the Pendle AMM, which supports the trades of these unique yield-related tokens without users having to leave the ecosystem. Users can also participate in the Pendle ecosystem with their token model that was designed to maintain token stability and robustness of the protocol, while providing holders with access to governance and exclusive features.
Advanced Yield Strategy Execution
Pendle is removing the barriers between the interest derivatives market of which traditional finance is known for onto the decentralized finance (DeFi) sphere, and starting to open a portal for assets worth trillions in notional value to bridge on-chain and seep into DeFi. As a result, users can accumulate yield at scales never before seen in dynamic ways. 
"We are thrilled to join forces with Mantle to bring forth unique yield opportunities to their users," said TN Lee, CEO at Pendle. "To be one of the forerunners in such a promising ecosystem is an exciting opportunity, and we look forward to doing our part in helping to grow and nurture Mantle Network, starting with their LSD economy."
"Pendle has been leading the way when it comes to strategies built on yield bearing tokens, and we are proud to have the team deploy on Mantle and make yield accrual easy and seamless for the community," said Arjun Kalsy, head of ecosystem at Mantle. "It is also aligned with our roadmap of building our own LSD product and becoming the market leader in LSDFi."
---
Learn how you can #BuildonMantle with in-depth guides and tutorials on our docs and blog, and if you're interested in deploying your project on Mantle, reach out via our ecosystem intake form. Don't forget to check out our Ecosystem hub, where dApps built on Mantle are featured!