Non-Custodial Derivatives DEX ApeX Pro Adds Support for Mantle Network
09/08/232 min read

by Mantle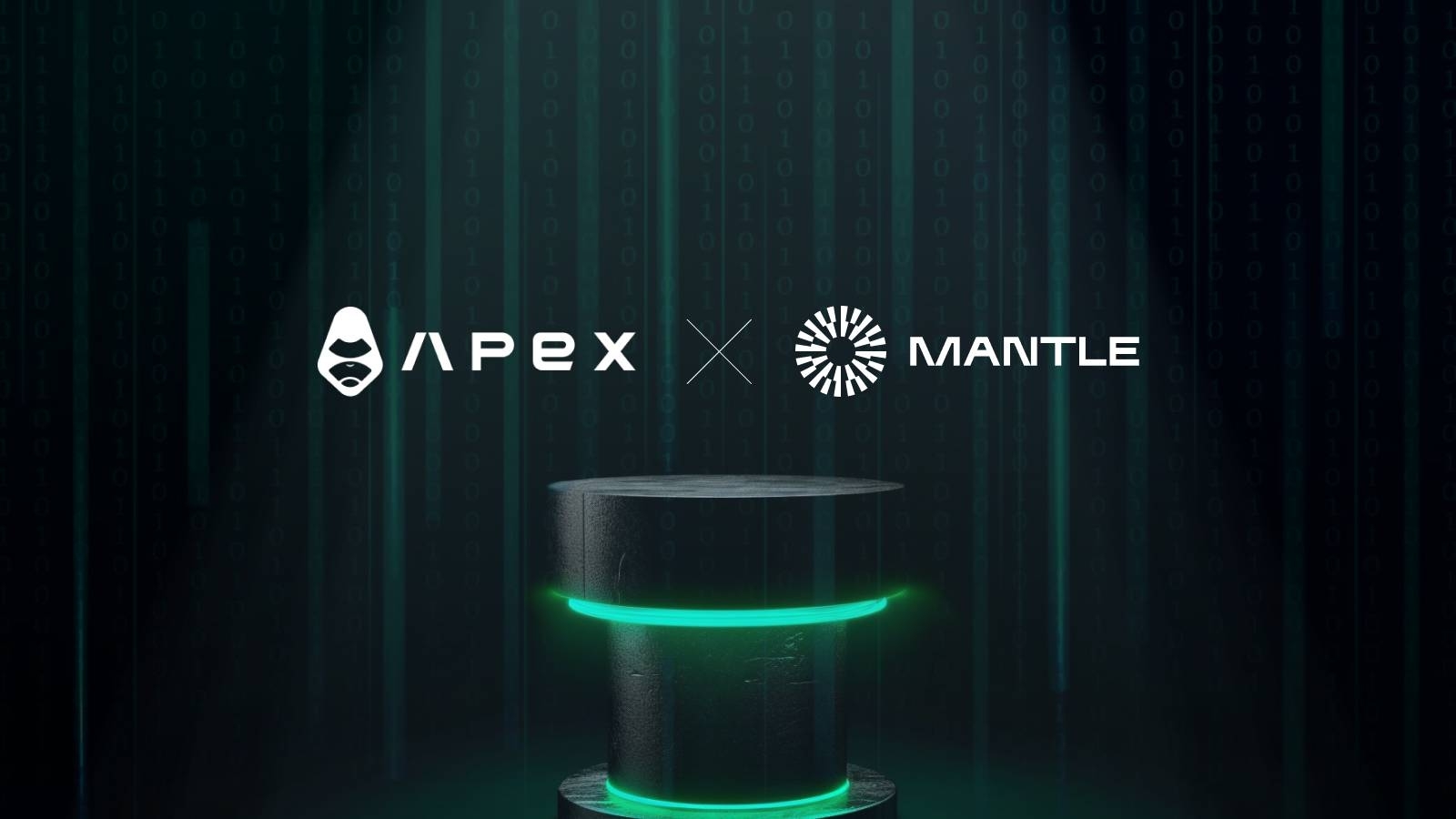 ApeX Pro, a permissionless, non-custodial and non-KYC decentralized exchange (DEX) that delivers unlimited access to cross-margined perpetual contracts on an orderbook interface, has just added Mantle Network support to its platform. Users will now be able to proceed with on-chain deposits and withdrawals from Mantle Network on ApeX Pro, ApeX Protocol's flagship product.
Created to preserve security and privacy, while also ensuring transaction speed and efficiency, ApeX Pro aims to redefine decentralized derivatives trading. At its core, ApeX Pro lowers the barriers to entry into web3 and provides users with a user-friendly and intuitive interface, while simplifying the onboarding process. Moreover, the platform provides users with full ownership over their funds where their assets and trades are safeguarded.
As a modular Ethereum layer-2 (L2) network, Mantle Network's design is fully aligned with ApeX Pro's goals. With increased transaction throughput and significant cost reductions in fees, Mantle Network's integration on ApeX Pro will take network scalability to greater heights.
Adding Mantle Network support to ApeX Pro allows the Mantle community to seamlessly access ApeX and its products. More importantly, this alliance will open the gateways to unique collaborations in the future that'll benefit both ApeX and Mantle ecosystems.
ApeX's collaboration with Mantle (prev. BitDAO) dates back to December 2022 — a proposal from ApeX to push forward a token swap of 2MUSDCfor11MAPEX governance tokens with Mantle passed with community support.
"We're thrilled to announce our integration with Mantle Network, opening the doors for their community to experience ApeX Pro seamlessly. This collaboration offers Mantle users access to one of the top-performing DEXs in the market today, while ApeXers can benefit from Mantle Network's high throughput and top-notch security for their transactions. We're eagerly looking forward to deepening our collaboration with Mantle and making significant contributions to the growth and expansion of web3 together," said Mariam I., head of marketing at ApeX Protocol.
"With this collaboration, we'll help grow both the Mantle and ApeX communities. We continue to work with established teams in the web3 and DeFi space, adding more innovative projects to the burgeoning Mantle Ecosystem," added Arjun Kalsy, head of ecosystem at Mantle.
Learn how you can #BuildonMantle with in-depth guides and tutorials on our docs and blog, and if you're interested in deploying your project on Mantle, reach out via our ecosystem intake form. Don't forget to check out our Ecosystem hub, where dApps built on Mantle are featured!