High-Capital Efficiency DEX & Launchpad Platform AGNI to Support Mantle Network
08/02/232 min read

by Mantle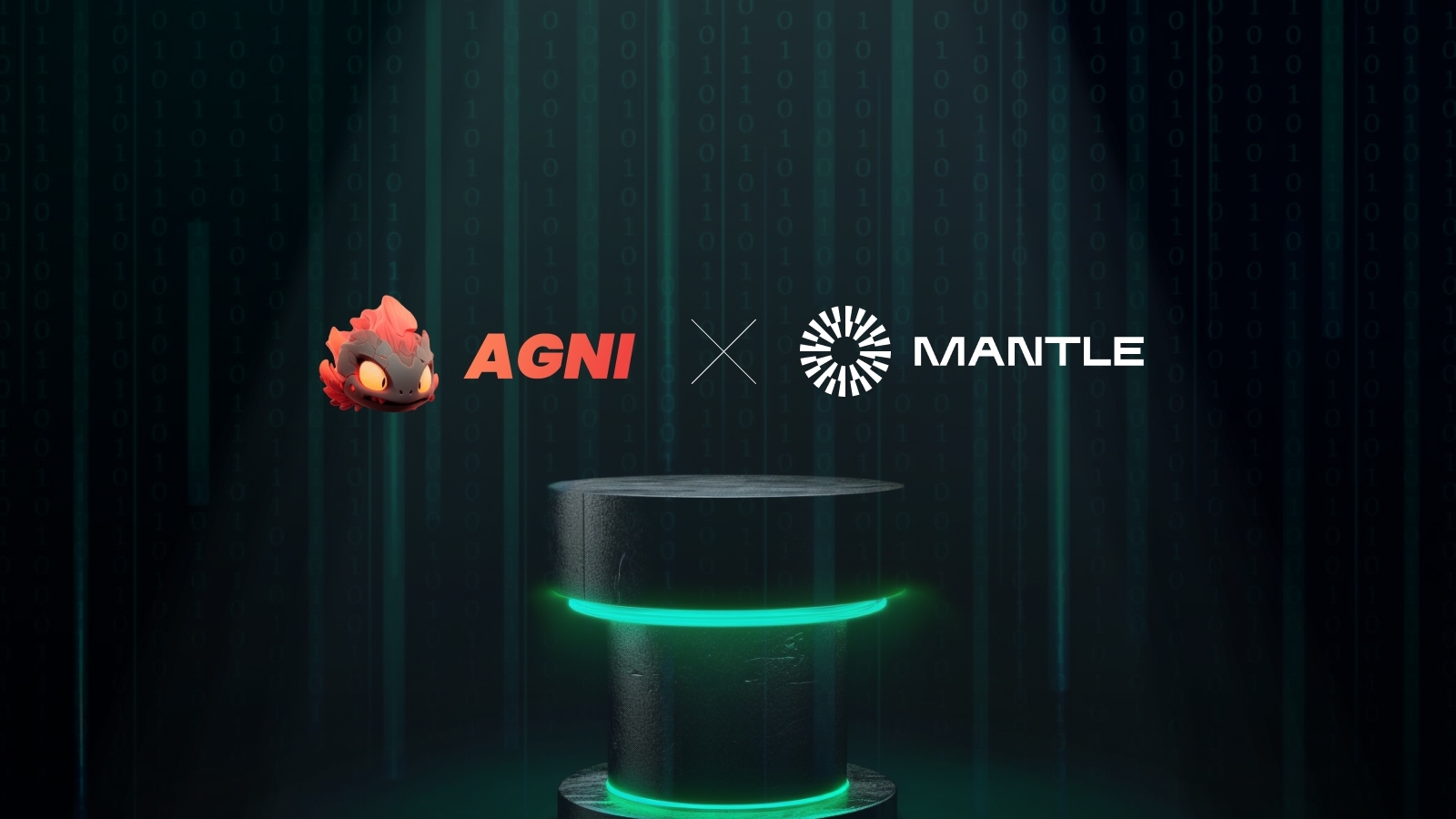 AGNI, a one-stop permissionless platform for AMM-based trades that provides users with multiple yield-earning features, including a dynamic launchpad, has now joined Mantle Ecosystem. Powered by Mantle Network, AGNI is able to deliver on faster and cheaper decentralized trades and decentralized exchange (DEX) products, while guaranteeing a high security environment for its users.
Enhancing Liquidity Provision
With permissionless liquidity pools that support any tokens, users are free to create pools for their preferred tokens without having to wait for the platform to make them available. Moreover, AGNI is also focused on a concentrated liquidity strategy, which spreads liquidity over a set price range to more effectively provide positive trading outcomes with any swap.
Yield-farming products, along with a new discovery launchpad that will seed the growth of trusted and innovative web3 projects and their tokens, will soon be available on AGNI as well.
Decentralized Support for $MNT & More
AGNI is one of the first few DEXs that provide support for the MNTtoken.UserscanswapMNT with popular assets such as USDC, USDT and $WETH, or add import tokens to a newly created liquidity pool for more swapping options.
With its native AGNItoken,userscanalsoengageingovernanceinkeydecisions,suchinthealignmentoftokenemissionsandincentivestobedistributedtoanyoneusingAGNI.ItsuseofanescrowedtokenwillalsohelptobetteralignAGNI tokenomics.
"AGNI joins the growing list of elite DEXs on Mantle enabling decentralized trading for the community," said Arjun Kalsy, head of ecosystem at Mantle. "We designed Mantle Network to enable fast and efficient trades at low cost, and are excited to see more DeFi primitives arrive and grow the DeFi ecosystem on Mantle."
---
Learn how you can #BuildonMantle with in-depth guides and tutorials on our docs and blog, and if you're interested in deploying your project on Mantle, reach out via our ecosystem intake form. Don't forget to check out our Ecosystem hub, where dApps built on Mantle are featured!