Ankr Brings Remote Procedure Calls (RPCs) to Builders on Mantle
05/02/235 min read

by Mantle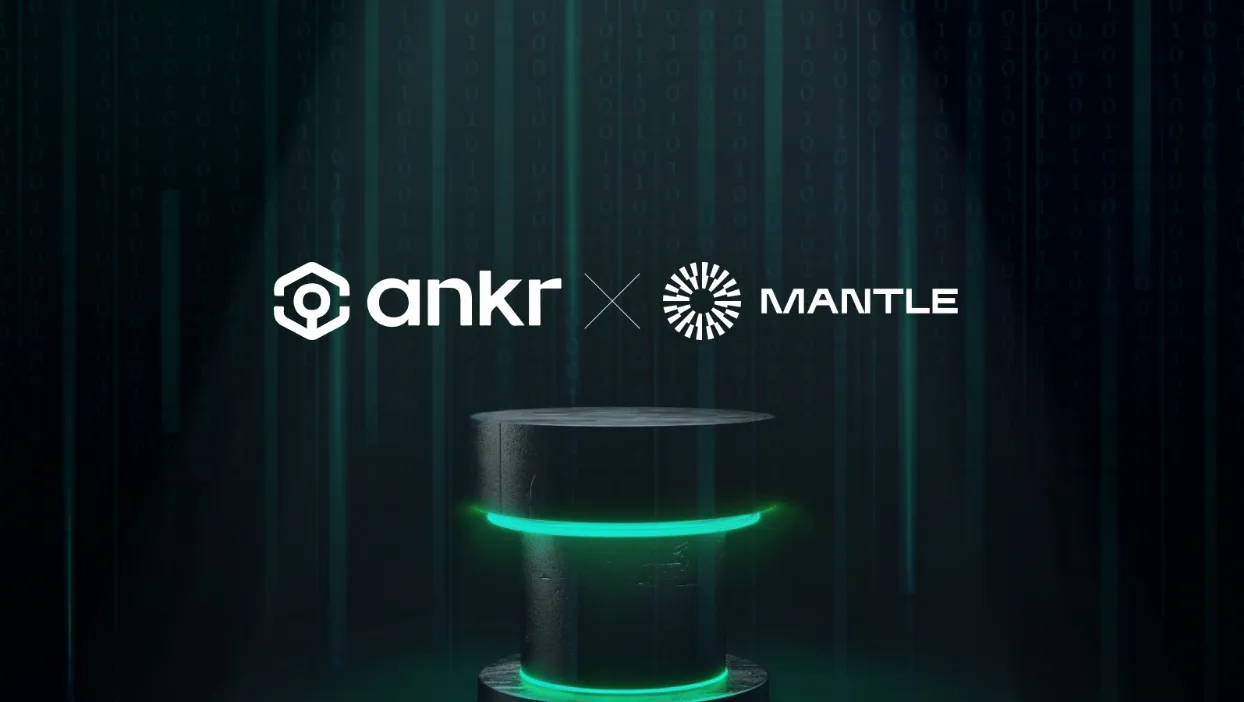 Ankr, a web3 developer and node infrastructure provider, is the latest partner to join the Mantle ecosystem. Ankr will be the first remote procedure calls (RPCs) connection and gateway deployed on Mantle, streamlining the build experience and improving performance and efficiency for developers building on the network.
Streamlining dApp Development With Ankr's RPCs
Ankr's Mantle RPCs act as a gateway for developers to interface directly with Mantle, providing a blockchain router that relays on-chain information between Mantle nodes, decentralized applications (dApps), and end-users. This enables developers to easily create scalable and interoperable dApps for streamlined execution. With Ankr's products for the blockchain, developers can access simplified sign-up and payment solutions through web3 wallets and apps, such as Google Authenticator and Stripe.
Simplifying Node Operations
Ankr's geo-distributed Mantle RPCs comprise blockchain nodes running globally, providing low latency and reliable connections. This eliminates the need for developers to set up their own Mantle nodes, streamlining the process and reducing operational overhead. Developers on Mantle can now connect with a cluster of high-performance nodes that hold vital information to build and operate dApps with Mantle's hyper-scaled layer-2 network capabilities, which benefit from enhanced security from Ethereum via Mantle's decentralized data availability layer that also enables exponentially lower fees.
Collaborative Optimization of Modular Architecture
Arjun Kalsy, head of ecosystem at Mantle, highlighted that the partnership with Ankr is a significant milestone in their progress towards collaborative optimization of modular architecture. By working with partners like Ankr, Mantle aims to achieve a broader, decentralized node infrastructure, aligning with their vision for a more collaborative, decentralized economy. Together, they are making things easier for builders, developing the infrastructural building blocks that will help realize a decentralized, open-source, and interoperable blockchain ecosystem.
Charlie Song, co-founder & CEO at Ankr, mentioned that the addition of their RPC service to the Mantle ecosystem makes it even easier for developers to start building on the ecosystem. Ahead of Mantle's highly anticipated mainnet launch, the addition of Ankr's products for the blockchain will further empower builders of web3's future with end-to-end developer resources and comprehensive toolkits for any use-case.
Empowering dApp Developers on Mantle
Ankr's provision of a global node delivery system and an all-in-one developer toolkit empowers dApp developers to build on Mantle with confidence. Creating a robust and highly-efficient blockchain infrastructure greatly simplifies the process of building, operating, and maintaining decentralized applications of the new web, ultimately powering the next stage of growth and innovation across the web3 ecosystem at large.
Conclusion
The partnership between Ankr and Mantle brings remote procedure calls (RPCs) to developers building on Mantle, streamlining the dApp development process and simplifying node operations. This collaboration aligns with Mantle's vision for a collaborative, decentralized economy and empowers dApp developers to build with confidence. As Mantle prepares for its mainnet launch, this partnership marks a significant milestone in its journey towards a decentralized, interoperable blockchain ecosystem.
---
Learn how you can #BuildonMantle with in-depth guides and tutorials on our docs and blog, and if you're interested in deploying your project on Mantle, reach out via our ecosystem intake form. Don't forget to check out our new Ecosystem hub, where dApps built on Mantle are featured!